Make a risk-free investment in YOUR community Playhouse today with a two-season commitment!
Purchase 2021–22 Season Tickets today and receive:
The new season's tickets at 2019-20 prices.
If you are a current season ticket holder, your 2019-20 seats secured for our 103rd season.
If you are a new subscriber, first opportunity at great seats.
Recognition in upcoming programs as an investor who believes in the power of community theatre.
A risk-free commitment. If you later need to cancel, simply request a refund or credit.
Your investment has never meant more. Thank you in advance for your continued support. With your help, we'll be back (inside) and better than ever. Together we will bring our community together to share quality stories.
Shows under consideration for the 2020-21 Season include these titles.
Shows in the 2021-22 Season will be announced at a later date.
Titles subject to change.
Oct. 9-Nov. 8, 2020, in repertory with I and You
Weekend Comedy finds a middle-aged couple and a young couple accidentally renting the same cottage for a three-day weekend. After the couples decide to share the cottage, a clash of generations ensues. Sam Bobrick fills his script with laughter and perceptive looks at aging, marriage, and happiness.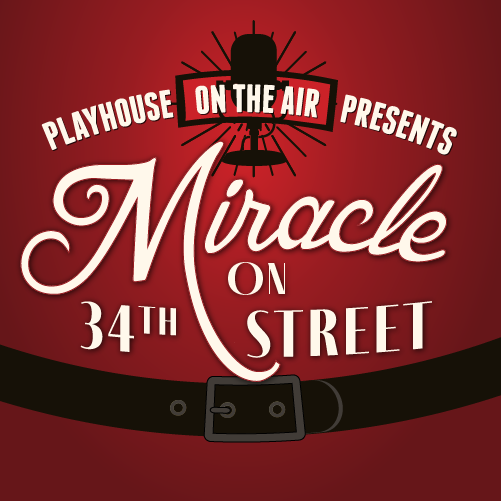 Dec. 4-20, 2020 in-person + Opening Night Livestream & VOD
Enter a 1940s radio studio where a radio host, sound effects artists, and a star-studded acting company bring the holiday classic, Miracle on 34th Street, to life. Young Susan Walker has been raised by her well-meaning mother, Doris, not to believe in Santa Claus. Then she meets Kris Kringle, the man hired to play Santa at Macy's department store. When a jealous Macy's employee frames Kris for an assault, attorney Fred Gailey must prove to Doris, Susan, and a court of law that Kris IS the real Santa. Perfect for the whole family!
Oct. 16-Nov. 15, 2020, in repertory with Weekend Comedy
Anthony arrives unexpectedly at classmate Caroline's door with an urgent assignment from their English teacher. Homebound due to illness, Caroline hasn't been to school in months. As these two let down their guards and share their secrets, this seemingly mundane poetry project unlocks a much deeper mystery that has brought them together.
Welcome to Almost, Maine, a place that's so far north, it's almost in Canada. And it's not quite a town, because its residents never got around to getting organized. So it almost doesn't exist. One winter night, as the northern lights hover in the star-filled sky above, the residents of Almost, Maine, find themselves falling in and out of love in unexpected and hilarious ways. Knees are bruised. Hearts are broken. But the bruises heal, and the hearts mend—almost—in this delightful midwinter night's dream.
Just after midnight, a snowdrift stops the Orient Express in its tracks. The luxurious train is surprisingly full for the time of the year, but by the morning it has one less passenger alive. An American tycoon is found dead in his compartment, stabbed a dozen times, with the door locked from the inside. Isolated and with a killer in their midst, detective Hercule Poirot must identify the murderer – before he or she kills again.
Young Don Baker, hero of his mother's children's book series, Donny Dark, has been blind since birth, his overprotective mother following his every move. Don finally decides to take his own apartment in Manhattan and pursue his songwriting ambitions. When she meets his kooky neighbor, aspiring actress Jill, Mrs. Baker's controlling instincts go into overdrive with hilariously touching results.
Hilarity abounds in this portrait of three couples successively occupying a suite at the Plaza. A suburban couple take the suite while their house is being painted, and it turns out to be the one in which they honeymooned 23 (or was it 24?) years before. This wry tale of marriage in tatters is followed by the exploits of a Hollywood producer who, after three marriages, is looking for fresh fields. He calls an old childhood sweetheart for a little diversion in the hotel suite, and she ends up more than the match he bargained for. The last couple is a mother and father fighting about the best way to get their daughter out of the bathroom and down to the ballroom where, as Mother puts it, she must "come out of that bathroom and get married!"
Don Browning, a middle-aged writer, returns home to put his father's ashes to rest. When Don discovers that Grandma's house in now a grocery store, he has a new mission – to trek across Iowa to find a proper resting place – and he's dragging his entire family along with him. Join Don and his family on a family road trip that will bring them face to face with colorful characters from a talkative waitress to eccentric Civil War reenactors and more.