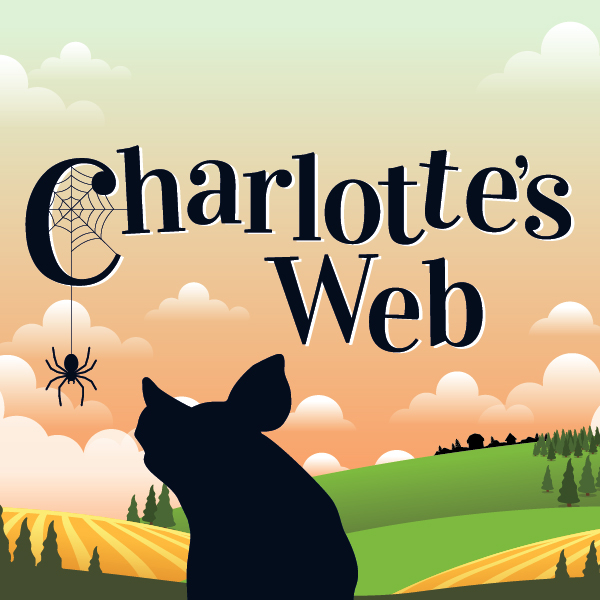 Audition Date:
Monday, Jan 10, 6:00 pm
Show Dates:
Friday, Mar 04, 7:00 pm
Cast:
TBD Men
TBD Women
TBD Boys
TBD Girls
Cast needs and audition process information yet to come.
You can sign up to receive an audition notice via email by clicking here and choosing Volunteer Updates: Audition Notices (acting).
Based on E.B. White's endearing children's novel, Charlotte's Web is a beautiful and knowing story of friendship. Wilbur the pig, the runt of the litter, desperately wants to avoid the butcher. Determined to save him, an extraordinary spider, Charlotte, spins words into her web that farmers and fairgoers consider a miracle. Her victorious campaign saves Wilbur. After sacrificing her time and energy and completing her own journey, Charlotte leaves Wilbur with one of the most important tasks of all – taking care of new life.