Thank you for your interest in The Playhouse!
At this time, we are accepting applications for a Production Intern position.
PRODUCTION INTERN - FALL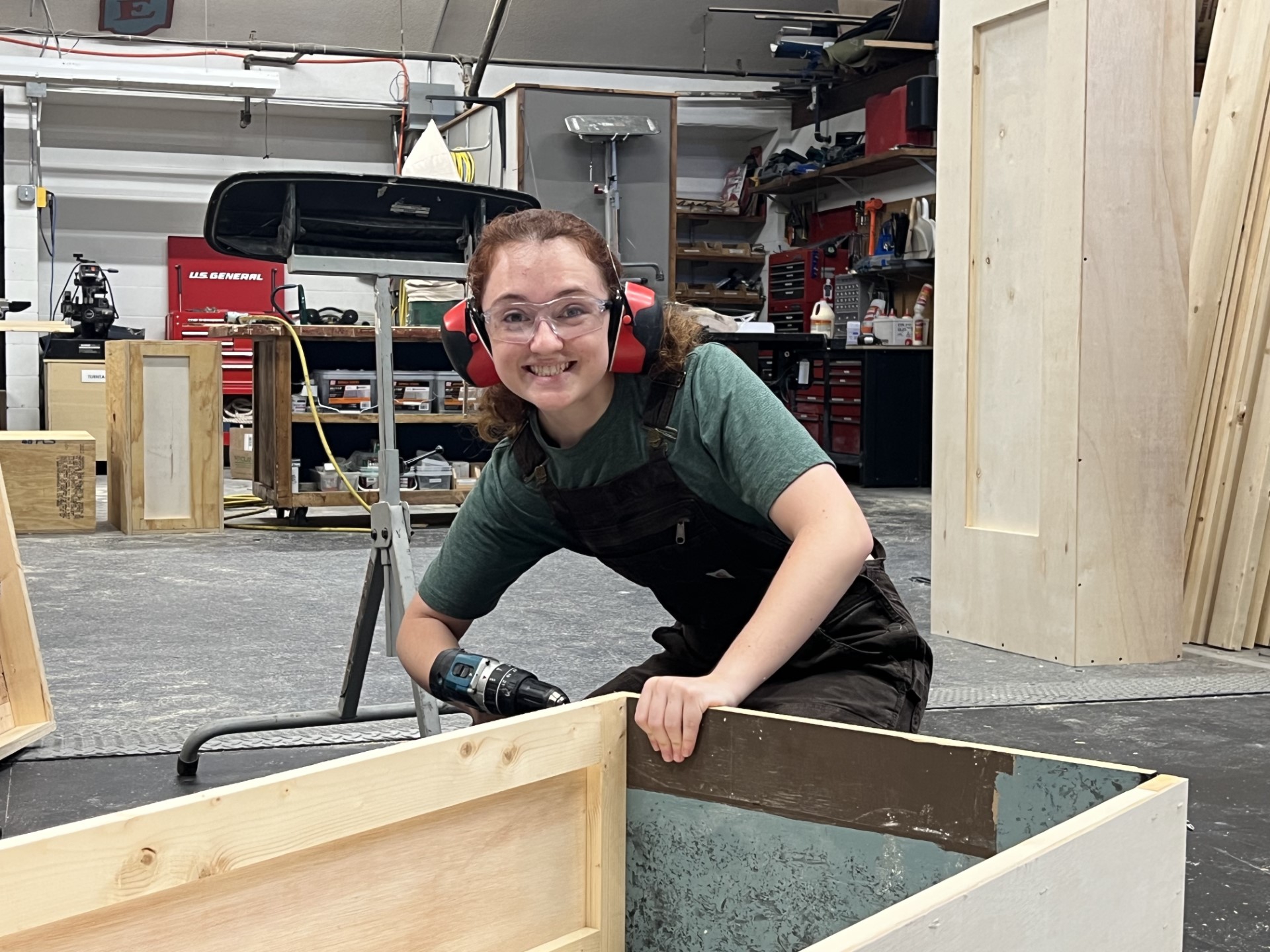 The production internship at The Playhouse is a work experience and skills-building internship in which the intern works closely with industry professionals to complete carpentry and design projects for the theatre. The intern will spend the majority of their time working int he scene shop with the Technical Director's on staff. They will also be able to attend and observe production meetings, work on paints and finishing projects with the charge scenic artist, shadow staff interactions with designers, complete independent build projects, and earn a design credit on a Playhouse production under the supervision of a Technical Director. The Production Intern will work on many different technical aspects of the set build, installation, lighting, and sound needs of multiple productions, so flexibility and willingness to learn are a must.
Responsibilities include:
– Assist with the installation, hang, focus, maintenance, and strike of lighting and sound equipment as needed.
– Assist with the building or pulling of scenery and properties for all productions.
– Assist with scenic painting of set and prop pieces for all productions.
– Attend technical rehearsals as required.
– Maintaining set pieces, props, or rehearsal items as necessary.
– Assist the Technical Directors in all technical aspects of a given production.
Required Qualifications:
– Minimum 1 year of post-secondary education in a related field (e.g., theatre, production, etc.)
– Excellent organizational and communication skills.
– Familiarity with both Windows and MAC operating systems, basic proficiency in Microsoft Office Suite.
– Ability to hit the ground running and take initiative to assist wherever needed.
– Ability to follow instructions well and have patience and flexibility.
– Familiarity with and affinity for the arts, specifically theatre.
– Familiarity with basic stage direction and terminology.
– Occasionally position involves medium to heavy manual work that involves walking, standing, pushing, and lifting at least 50 lbs.
– Applicants should be comfortable working at heights.
– Familiar with hand and power tools.
If interested, please email technical director, Nicholas Amundson, at namundson@dmplayhouse.com