Friday Funday is a creative, participatory story theatre program where children 4-6 years old and their adults join Edgar Allan Crow at the Adventure Clubhouse at The Playhouse. Here, actors dramatize a favorite story using their imaginations and the costume pieces and props they find in their Magic Trunk. Audience members learn the secret handshake and Magic Storybook spell, and listen for the word of the day.
By visiting The Adventure Clubhouse at The Playhouse, students are encouraged to use their imaginations, read, develop creative thinking skills, and be inspired to learn more about their world.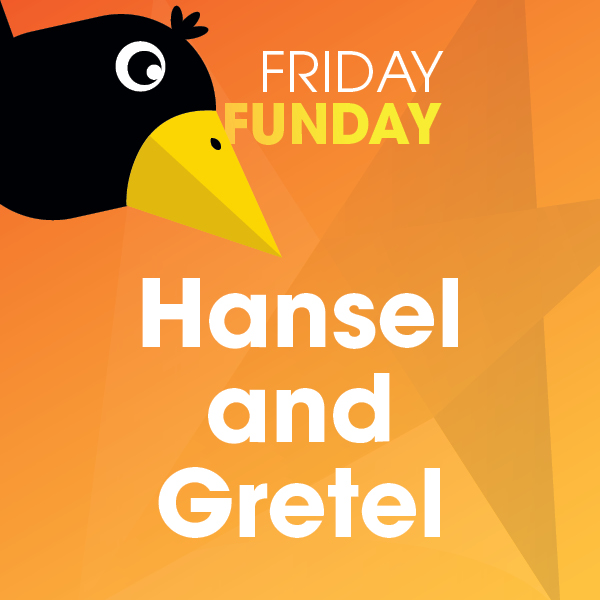 December 9, 2022: Hansel and Gretel
Nibble, nibble like a mouse, who's that nibbling on my house?
Hansel and Gretel are lost in the woods, looking for decorations for their tiny house, when they come upon a delicious confectionary candy cottage. They just want to taste a little bit and go home, but Ginger the silly witch has other ideas.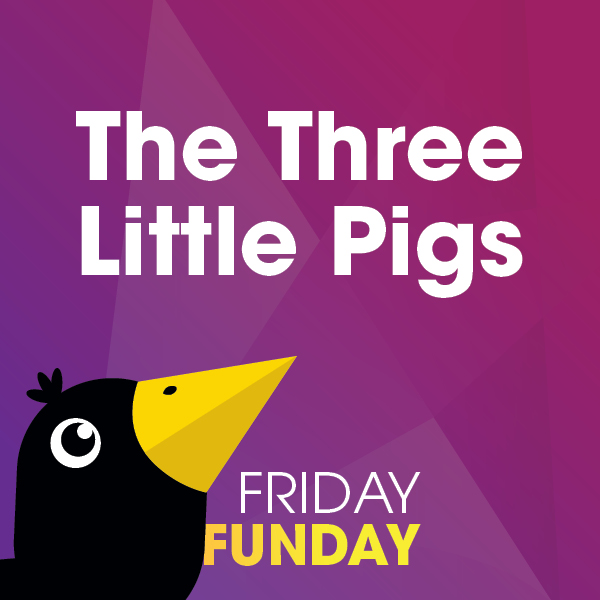 March 31, 2023: The Three Little Pigs
I'll huff, and I'll puff, and I'll blow your house down!
Once upon a time, there were three smart and sassy pigs, and one big, bad wolf. Will they overcome their differences long enough to work together, so that Operation Wolf Removal can succeed? Find out!
Ticket information
Shows are on selected Fridays at 10:00 AM and 1:30 PM.
Tickets are $6 all ages. Groups of 15+ are $5 per ticket.
Each audience member must occupy a seat and have a ticket. Individual children (those not with a class or group) must be accompanied by an adult.
Seating is limited and reservations are recommended. Tickets may be reserved in advance for all shows.
Friday Funday is reserved seating. You can choose your seats online.
Groups of 15 or more must reserve through the ticket office at 515.277.6261 to receive the discount. Group tickets must be paid 21 days in advance of the show, or tickets will be released.
Non-group reservations must be paid at the time of reservation.
Bad weather?
If the Des Moines Schools are cancelled because of inclement weather on a Friday Funday date, the show will be cancelled. Otherwise, the show goes on! For information regarding weather-related situations, contact The Playhouse Ticket Office at 515.277.6261, beginning at 9:30 AM on a Friday Funday date.