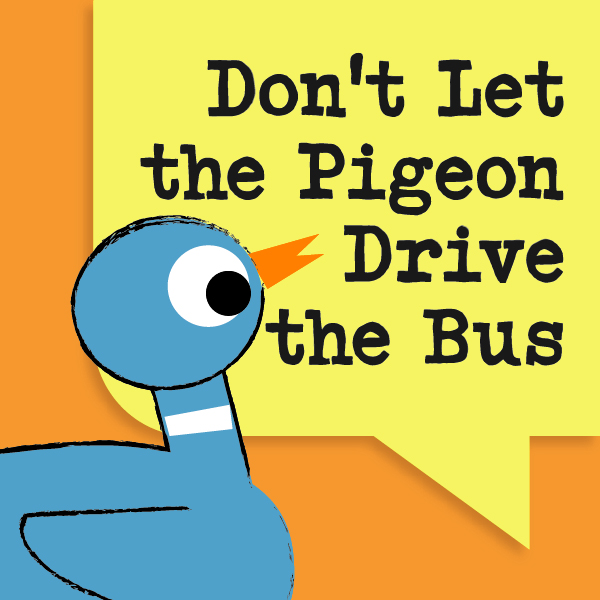 Audition Date:
Monday, Nov 15, 6:00 pm
Show Dates:
Friday, Jan 07, 7:00 pm
Cast:
TBD Men
TBD Women
TBD Boys
TBD Girls
Cast needs and audition process information yet to come.
You can sign up to receive an audition notice via email by clicking here and choosing Volunteer Updates: Audition Notices (acting).
Whatever you do, don't let the Pigeon star in his own musical production! With a script written by Mo Willems, the creator of the #1 New York Times best-selling, Caldecott Honor award-winning Pigeon picture books and featuring music by Deborah Wicks La Puma (Elephant & Piggie's We Are in a Play!), Don't Let the Pigeon Drive the Bus! The Musical! is even more fun than staying up late and having a hot dog party! It's not easy being the Pigeon – you never get to do ANYTHING! But when the Bus Driver has a crisis that threatens to make her passengers (gasp!) late, maybe that wily bird CAN do something.