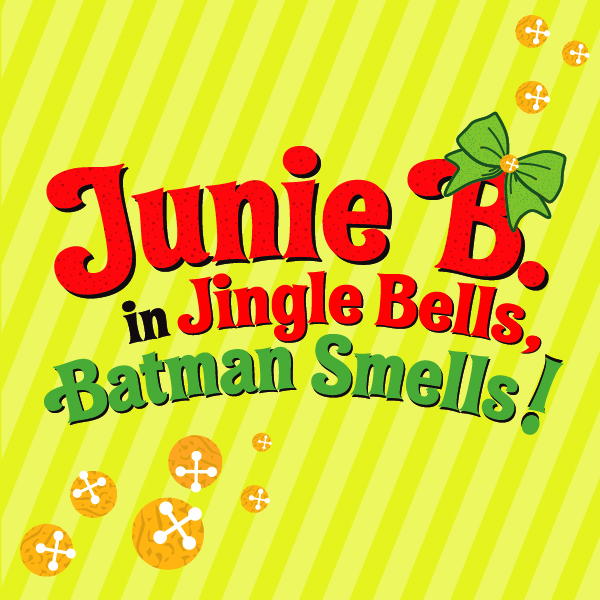 Audition Date:
Monday, Sep 13, 6:00 pm
Show Dates:
Friday, Nov 05, 7:00 pm
Cast:
TBD Men
TBD Women
TBD Boys
TBD Girls
Cast needs and audition process information yet to come.
You can sign up to receive an audition notice via email by clicking here and choosing Volunteer Updates: Audition Notices (acting).
It's holiday time and Room 1 is doing a lot of things to celebrate, like making elf costumes and singing carols. Tattletale May keeps ruining Junie B.'s holiday glee. When Junie B. picks a name for Secret Santa, she gets stuck with you-know-who. Although momentarily swayed by seasonal greed and nasty feelings for May, you know that Junie B. will figure it all out and do the right thing—in this case, avoiding being what she calls a "shellfish" person.