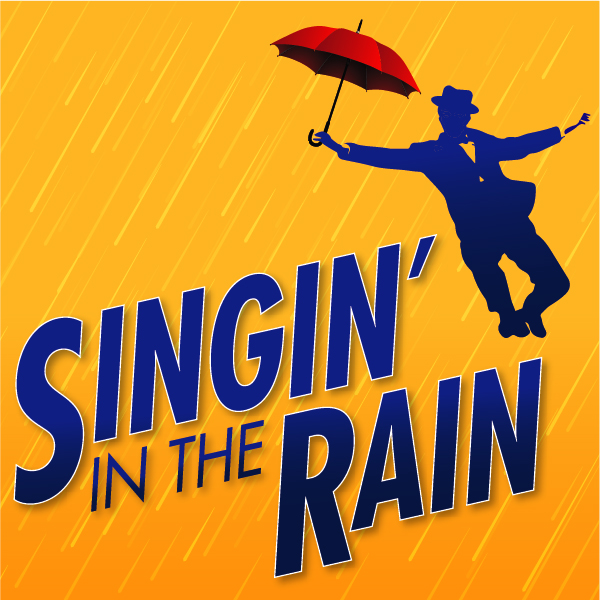 Audition Date:
Monday, Jan 24, 6:00 pm
Show Dates:
Friday, Mar 25, 7:30 pm
Cast:
TBD Men
TBD Women
2 Boys
Ensemble Men & Women
Cast needs and audition process information yet to come.
You can sign up to receive an audition notice via email by clicking here and choosing Volunteer Updates: Audition Notices (acting).
Silent movies are out. "Talkies" are in! Unfortunately for famed movie star Don Lockwood, his leading lady's comically harsh and squeaky voice is ill-suited for the switch. When their next film is converted into a talking picture, the studio must bring in aspiring actress Kathy Selden to voice all of its female star's speaking and singing parts. Sparks fly between Kathy and Don in this charming love story that will give everyone the same glorious feeling they get when singing in the rain.