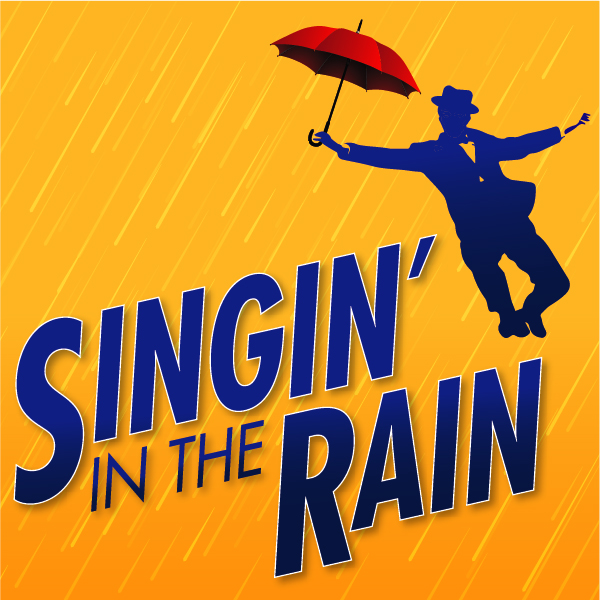 Cast:
A portion of the cast from the canceled 2019-20 season production of Singin' in the Rain will be returning to their roles. Auditions will be held for at least 6 male-identifying feature roles ages 16 and up, 6 female-identifying feature roles ages 16 and up, and ensemble members of any gender identity ages 16 and up.
Cast:
TBD Men
TBD Women
2 Boys
Ensemble Men & Women
Hollywood, California, 1927. Silent movies are becoming a thing of the past and "talkies" are all the rage. Audiences expect beautiful actresses have voices to match, so when Monumental Studios' biggest star, Lina Lamont, is found lacking vocally, something must be done. With timeless music and dancing – and a song guaranteed to "make 'em laugh" – audiences will have that glorious feeling akin to singing in the rain.
Production Staff
Director/choreographer: Erin Horst