Escaping the Labyrinth
Bud Schlieman, an average young American fueled by a passion for mythology, is surprised when he discovers that all the Greek gods and goddesses still exist and live undercover throughout the world. After falling madly in love with Dee, a waitress who is secretly the goddess Artemis, Bud spends the rest of his life searching for the one who got, well, ran away. Travel through time with the WORLD PREMIERE of this romantic comedy.
Escaping the Labyrinth is part of the AACT NewPlayFest. It is not part of the season ticket, however season ticket holders get to purchase tickets ahead of the public and at a discount.


Please join us in the West Lobby 30 minutes prior to each curtain for a pre-show talk presented by Playhouse staff.
Three ways to see Escaping the Labyrinth
In-person: Oct. 15-24, 2021
Opening night livestream: 7:30 PM, Friday, Oct. 15, 2021
Video-on-Demand: Available beginning Sunday, Oct. 17, 2021, through Sunday, Oct. 24, 2021
Video-on-demand (VOD) guidance
When you order VOD, you will receive a link in the Your Confirmation email that comes from djacobson@dmplayhouse.com. (Check your junk/spam folder as it sometimes ends up there.) Once you start viewing you have 24 hours to complete the video.
The video can be cast to your smart TV if your TV can accept casting. (The newer models do.) Or if you have ROKU or Chromecast, they too can accept your casting.
There are three cameras in The Playhouse's John Viars Theatre. While there are some varied angles, there are no movie/Hamilton on Disney+ close-ups. This is not a film; it is a recording of a live theatre production.
Our safety guide has been updated and reflects these main changes.
Masks are required for performances of Escaping the Labyrinth regardless of vaccine status. Volunteers and guests who do not comply will not be admitted and tickets or tuition will be refunded.
The Playhouse will seat at full capacity if demand warrants.
The Playhouse will make adjustments where possible at the time of the performance for those who prefer greater seating distance from other guests.
Seating will begin at 7:00 PM for evening shows and 1:30 PM for the Sunday matinee. A preshow talk will be offered in the West Lobby starting 30 minutes prior to curtain.
Please note: The Playhouse remains committed to providing a healthy and safe environment for volunteers and guests and as such we are monitoring the current recommendations, guidelines, and restrictions to which we are subject. Based on CDC and state guidelines at the time of your event, protocols may include mask enforcement, social distancing, or more. Volunteers and guests who do not comply with Playhouse policies will not be admitted and guest tickets will be refunded. Click here to download our full safety guide updated Aug. 31, 2021.
Sponsored by
Mary & Russ Marshall
Mark & Darlene Pullen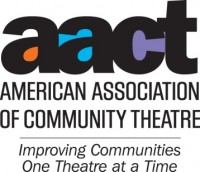 Performance Times:

7:30 PM Wednesdays through Saturdays & 2:00 PM Sundays

Theatre:

John Viars Theatre

Run Time:

90 minutes; performed without intermission

Content Advisory:

The Playhouse does not rate subject matter as sensitivities vary from person to person. If you have questions about content, age appropriateness, or other aspects of the show (ie strobe lights and other theatrical effects), please contact the ticket office at 515.277.6261.