During 2023, The Playhouse aspired to be more extraordinary than ever as we created "shared experiences through live theatre."
You are extraordinary, too! Working together we can change lives, but we need your help.
Ticket sales only cover 68% of our operating costs. Your gift helps us produce incredible live theatre and plot our future in 2024.
We have big plans in the new year – taking theatre into the community to make stronger connections and finishing our construction project to be even more available to others. 
But here's the thing… We cannot do it without you.
If you have not already reviewed our Community Impact Report, check out the graphic below. We are proud to share how many people love our productions, our programs, and our classes.
With your support, we will be propelled to new heights.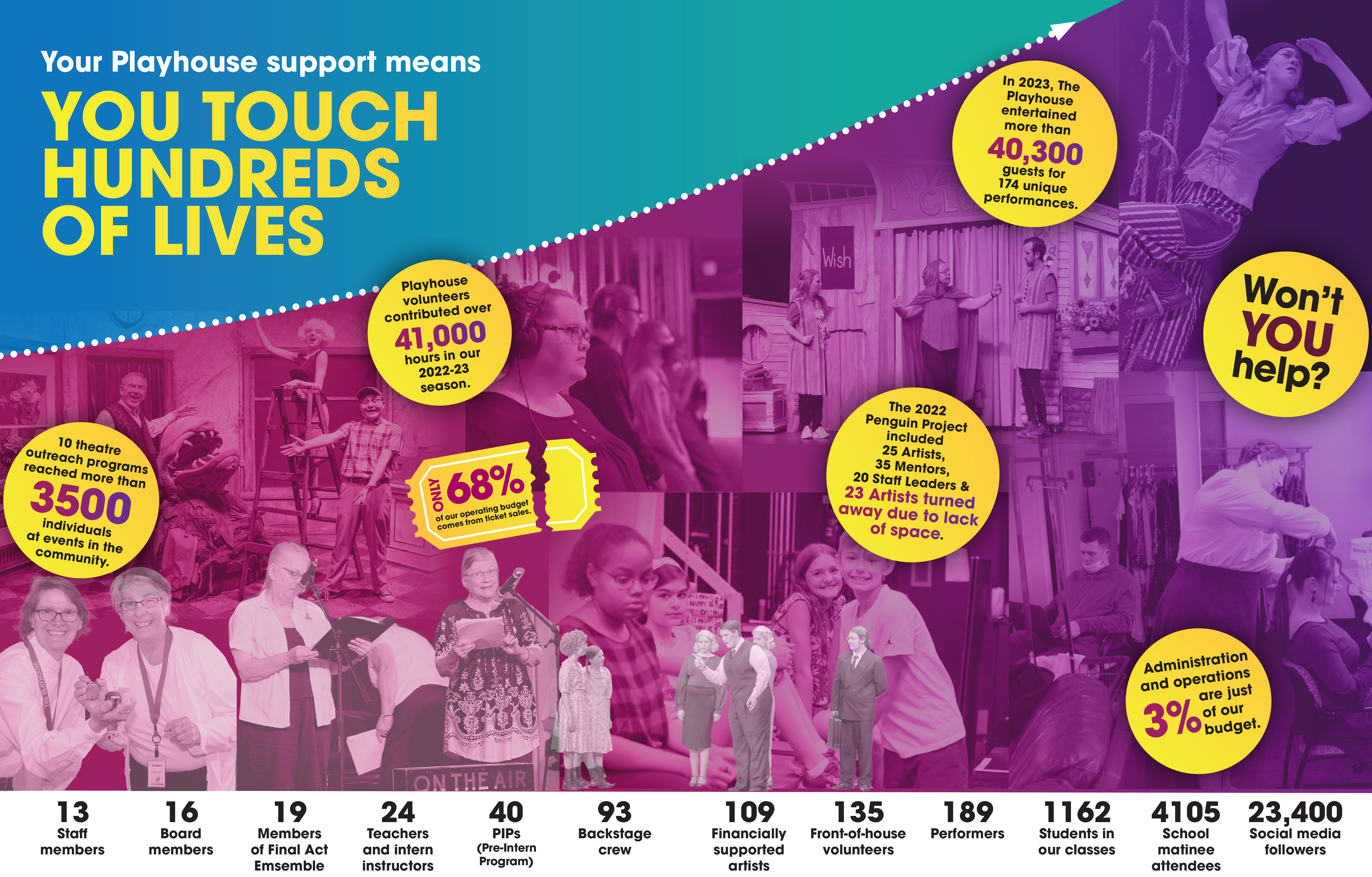 What is the Annual Fund?
The Annual Fund encompasses everything we do at The Playhouse. We produce extraordinary shows, we educate, and we bring the community together. With only 67% of our operating budget coming from ticket sales, we rely on your gifts each year.
What is the Capital Campaign?
Our Capital Campaign, "Tomorrow Begins Today," will lay the foundation for the future – our children's future – with an upgraded, modern theatre. Visit our webpage to learn more about how your support will impact their future at the The Playhouse.